Currey Adkins is one of the leading IT Managed Service Providers in El Paso, West Texas and Southern New Mexico. Moving your Information Technology (IT) support to a Managed Service model is a strategic decision to help improve operations and cut expenses by outsourcing the day to day management and responsibility of your organization's IT needs. By moving to a Currey Adkins Managed Service platform, your organization gets the comfort of knowing your systems will be taken care of all at a predictable and cost effective monthly rate.
Our Managed Service plans include: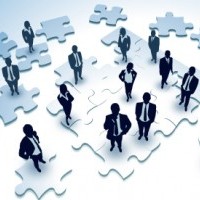 A fixed monthly fee with unlimited remote support
Onsite support as needed
Anti-Virus Solution
Quarterly Onsite Maintenance
A team of professionals providing enterprise level support for your small business
With Managed Services through Currey Adkins, we truly become a one stop shop for your IT needs. In addition to handling your day to day IT needs Currey Adkins can provide:
Custom Programming and App Development
Websites
Telephone Systems
Backup and Disaster Recovery
Voice and Data Cabling
Audio / Video and Paging Systems
Strategic Planning
Vendor Management
Contact us at (915) 833-6604 to schedule an appointment and learn how you can improve performance, decrease downtime and reduce costs by moving to a Currey Adkins Managed Service Solution.