About Us
Currey Adkins was founded in 1975 by Jim Currey and Mike Adkins. The two partners were pioneers in the information technology service arena, both in El Paso and North America. With over 80 years of combined experience, Jim and Mike are still very active in the company today. While technology has changed tremendously since the company's founding in 1975, Currey Adkins core values and dedication to our customers remain the same.
Since its inception, the founding partners knew that if they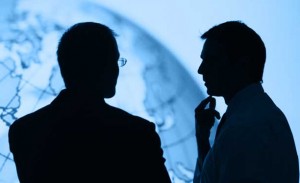 wanted to make a career out of their startup, they had to take a long term approach to every customer. That meant truly understanding the business needs of each customer and then crafting a solution that would meet those existing needs while providing a foundation for growth. This philosophy has been why Currey Adkins still supports some of the very same customers we started providing services to over 48 years ago.
With a second generation having now taken over the company, our philosophy, core values and customer dedication are even stronger. We witnessed the success that comes with putting our customers first. Understanding that providing the right solution for our customers is what will drive their growth and ours, we are dedicated to making sure we continue to serve our customers for many years to come.