Currey Adkins also provides Microwave communications which can be effective solutions for a number of situations. Microwaves can be used to connect to buildings that are far enough apart that wired communications are impractical or cost prohibitive. Microwaves are sometimes used in environments where services such as wired high speed internet are not available. Microwaves have also been used as a cost effective method of cross-border communications.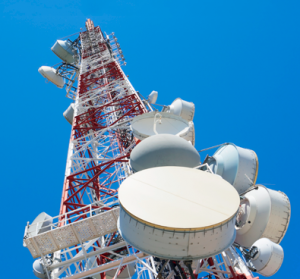 Currey Adkins has had experience in all of the areas described above. In the Southwest Currey Adkins has it's own towers in both El Paso and Del Rio that are utilized for cross-border communications. We provide the services, equipment and maintenance of microwave communications. We can sell, lease or rent microwave communications equipment for our customers as well as the installation, maintenance and support.
Have any existing microwave and need support? Currey Adkins offers a number of microwave maintenance contracts which cover labor and/or parts. These contracts can be for a varied length of time. You as a customer can work with Currey Adkins to adjust the length of the contract and items covered so that you can best protect your equipment and devise a plan that best suits your budget. Microwave maintenance contracts give you a predictable expense for keeping your critical communication systems running.